Back to School - Shop with a Cop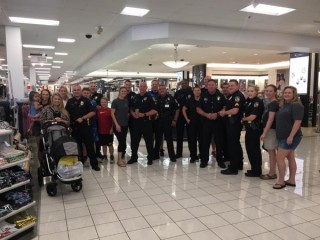 The Shop with a Cop Back to School Event is held in August of each year. The event is coordinated by the city council, McKinney Police Association FOP Lodge #107, a local business (Kohls was the 2017 host supporter) and many great volunteers!
If you are interested in participating in next years event please contact us at This email address is being protected from spambots. You need JavaScript enabled to view it..
The 2017 event was held at Kohl's Department Store. And was a huge success. A huge thank you to all the officers who came out to help with this event.